The new 'Nineveh House' was commissioned by the London-based architect Robert Abraham. At the same time, he worked on Arundel Town Hall. If you look at both buildings, you can see the similarities between them.  
The chapel eventually became known as the Arundel Independent Church or Union Chapel. In 1974 this beautiful, majestic, and unusual property was designated as Grade 2 listed. And, until the early 1980s, services were still held there. You could even get married in the building right up to 1982, when the certification was formally revoked. Were you married there? Do you know anyone who was?
Then the building was converted to commercial use and once again named Nineveh House. And its next chapter began…
What would Health and Safety make of this nowadays?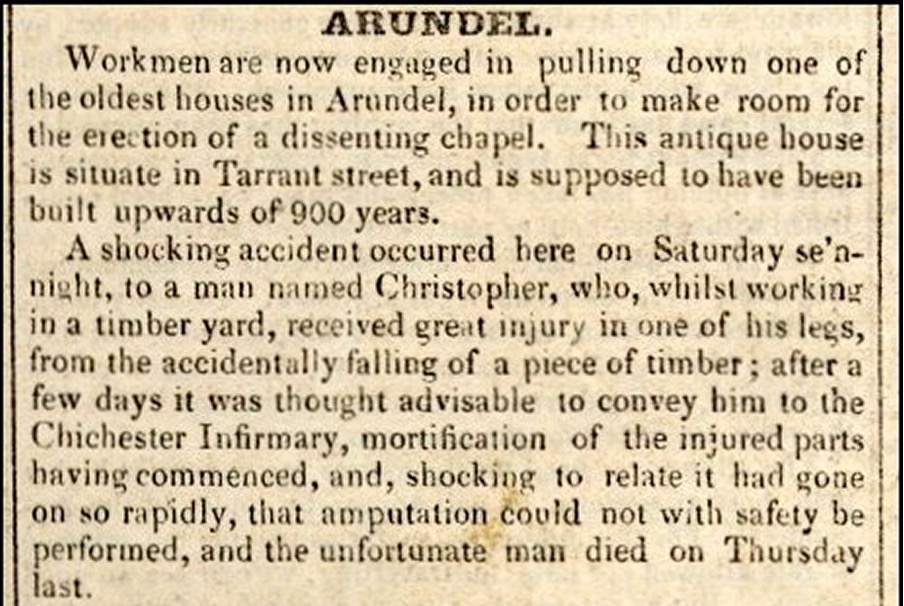 Can you help us solve the mystery of the Nineveh House name? It's a long way from Iraq to Arundel's Tarrant Street. What was the connection? If you know, please get in touch. We'd love to know too!