Bill Brennan, Artistic Director of the Theatre Trail, gives us a taste of what's on offer during this year's Trail.
BACK in business after the restrictions of the pandemic, we invited writers from the UK and beyond to submit a play for selection for this year's Trail in the Arundel Festival- and in fairness to overseas competitors and consideration of the planet's diminishing number of trees, we agreed that all entries could be sent by email. A mammoth number of 595 submissions were received, a great many from USA (not all grasping the Trail concept, alas), which certainly put Arundel on the map for many people.
In the early days, when the numbers were a couple of hundred, I'd read all the plays and pass them on to other directors for comments before making our choice of plays to be performed.
This year however, the plays were divvied out to a heroic band- Stuart and Dawn Smithers, Pennie Billinghurst and Debbie Kennedy – who did a terrific amount of ground work to choose their favourite twelve. From those they, Simon Brett and I made our final selection. The plays are listed here with proposed venues – all as yet provisional and subject to change.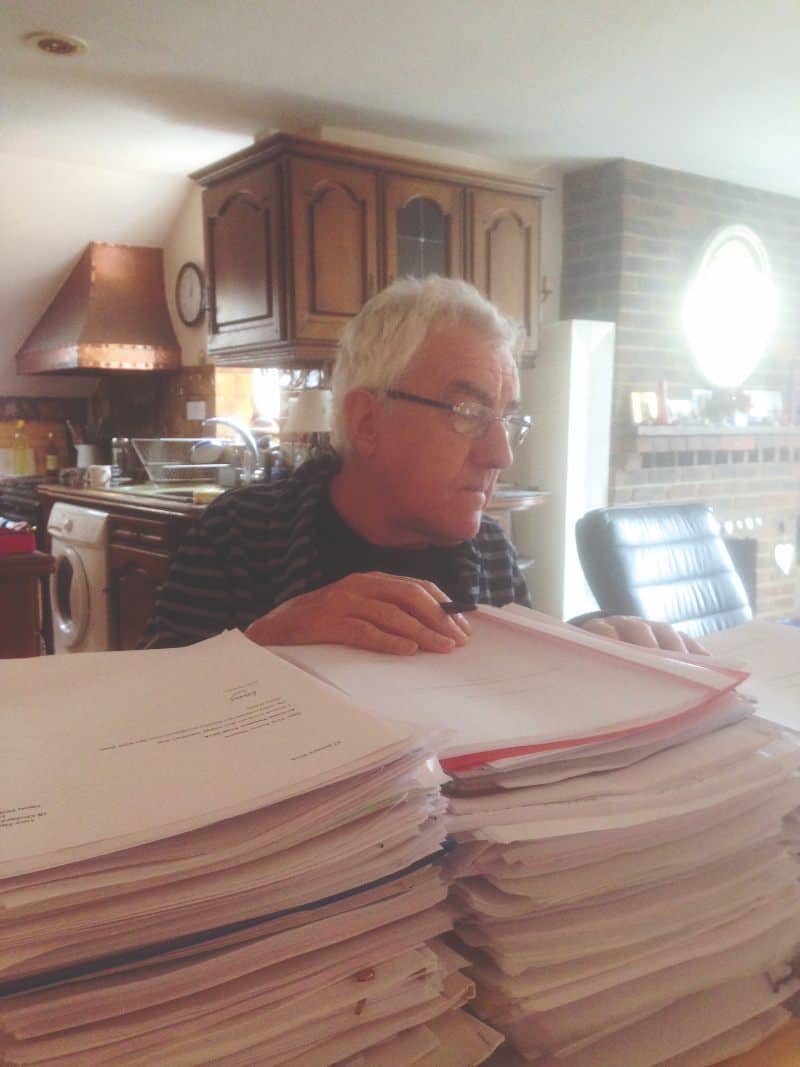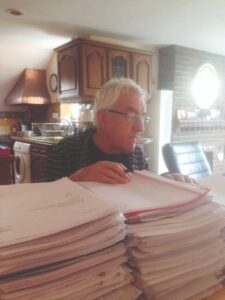 We are delighted to be playing for the first time at Cabana Verde, The Lido (in the marquee not afloat) and a private venue in Maltravers Street. It will take a while for final decisions to be made, as the Trail is like a giant jigsaw, fitting in available actors at the right time in the right venue, but you can keep up to date on https://www.dripaction.com/
As always, we need more performers, available in the day over the eight-day run, and volunteers to help backstage and front-of-house. We'd love to welcome new people in any capacity. Email info@dripaction.co.uk or call 07761 652154
For newcomers, our first Trail was conceived and presented in 2000 when we were more modest in the number of plays and performance days offered. We were more adventurous with outdoor plays, however, risking rain and overhead helicopters, playing in gardens, for example (once one of our actors spoke from a tree – an evergreen so he could crib from a script) Since then, we have played in private houses, art galleries, restaurants, various establishments around the town (including St Nicholas Church, the Town Hall and Arundel Football Club). Perhaps you'd like to host a play next year…..
Provisional Only – To Be Confirmed
11.00 am Arundel Town Hall, Maltravers Street.
'Stand Up to Putdowns' by Simon Brett
12 noon Arundel Football Club, Mill Road.
'A Class Above' by Jamie McLeish
1.00 pm Cabana Verde, Queen Street.
'Variations on a Theme' by Dave Neiman
2.00 pm The Lido, Queen Street.
'Kevin's Above' by Claire Scott
3.00 pm The Victoria Institute, Tarrant Street.
'Mourning Glory' by Rich Orloff
4.00 pm Carleton House, 15 Maltravers Street.
'Titus Returns' by Nic Ridley
5.00 pm Cathedral Centre, London Road.
'You Get What You Pay For' by David Weir
6.00 pm Cabana Verde, Queen Street.
'Arrested Development' by Jodie Medland